Ýar, sen gerek, maňa sen gerek
(Sweetheart, you're needed, I need you)
Have you ever loved an item of clothing so much, that it drives you up the wall? I don't mean an item you already have in your possession, but a top, skirt or a dress that you've seen on somebody else and you wish you could have for yourself. Well, this 'clothing envy' is happening to me right now. And what's worse is that the chances of finding the exact same item to have and to hold as my own is next to none.
Why? Because the beautiful floral jacket worn by the young lady above comes from a video clip. For a Turkmen song.
THIS song, by talented Turkmen singer Mähri Pirgulyýewa.
The song is called "Aýterek-günterek" which translates into English as "White Poplar, Blue Poplar". This might sound strange but I've learnt that it's actually the name of a children's game that is popular in Central Asia. The children are split into two teams, hand in hand, and lined up opposite each other at least thirty paces away. The leader of one team calls to the other team, "White poplar, blue poplar, who do you need from us?" (Mähri sings: Aýterek-günterek, bizden size kim gerek? which means exactly that!) and the leader of the other team says, "So and so!". The chosen person has to run and with all his or her strength break the chain of the opposite team. If he breaks it, he joins his new team. But if not, he remains with the enemy.
Mähri isn't really singing a children's song, but she uses the game as a metaphor for having a love interest and chasing them down. She says, "Sweetheart, you need, you need me". She wants to be on his 'team'. The team being his heart… probably. Well, I bloody need the jacket that her ladyfriend is wearing. In fact, there are several young ladies in the video clip apart from Mähri herself, and yet the one with the floral jacket shows up more times than any of the others put together. OBVIOUSLY to taunt me. On purpose.
This is one of the only floral jackets or blazers out there that I actually like. There are hundreds of them online, but I have never come across one that looks like hers; it looks like a soft polyester, with a lovely arrangement of pinky-orange-red flowers and forest green leaves on a creamy-white base. I have searched and searched and searched and searched in vain for a jacket that even half resembles this one. Do you know how depressing that is?!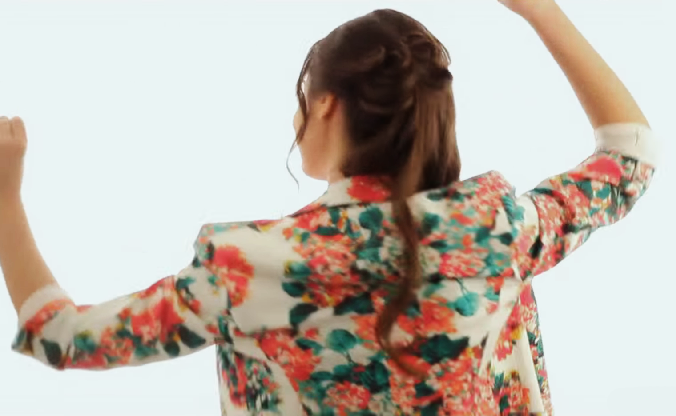 The girl dances around in her pretty jacket, clapping her hands, doing cool Turkmen dance moves, making my face go green with envy. I honestly have never wanted anything more in my entire life. Well, okay that's an exaggeration… but it's probably the only floral jacket I will EVER want and can NEVER have 🙁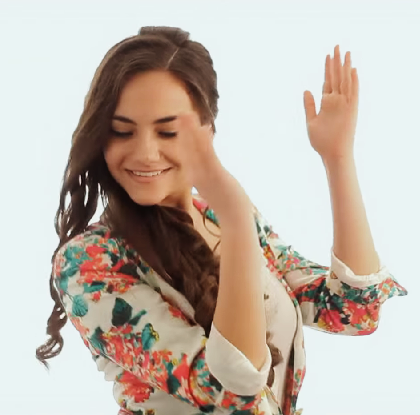 So yes, as you can see, I am doomed. Doomed to admire this gorgeous jacket from afar. Even if I somehow make it to Aşgabat one day, capital of Turkmenistan, the likelihood of finding the same one would be nothing short of a miracle. Even if I found the girl herself and asked her. Even if she was able to tell me the name of the shop she bought it from. In which the shopkeeper would tell me, "Oh darling, that was SO last season!". But she'd say that in Turkmen. And I wouldn't be able to understand her.
I will continue my undying search for the best look-a-like jacket/blazer, but until then I can only admire and crave and feel extremely jealous and watch that video clip five billion times a day. Not obsessed…. oh no, not obsessed AT ALL.
~Jess